Automotive Aftermarket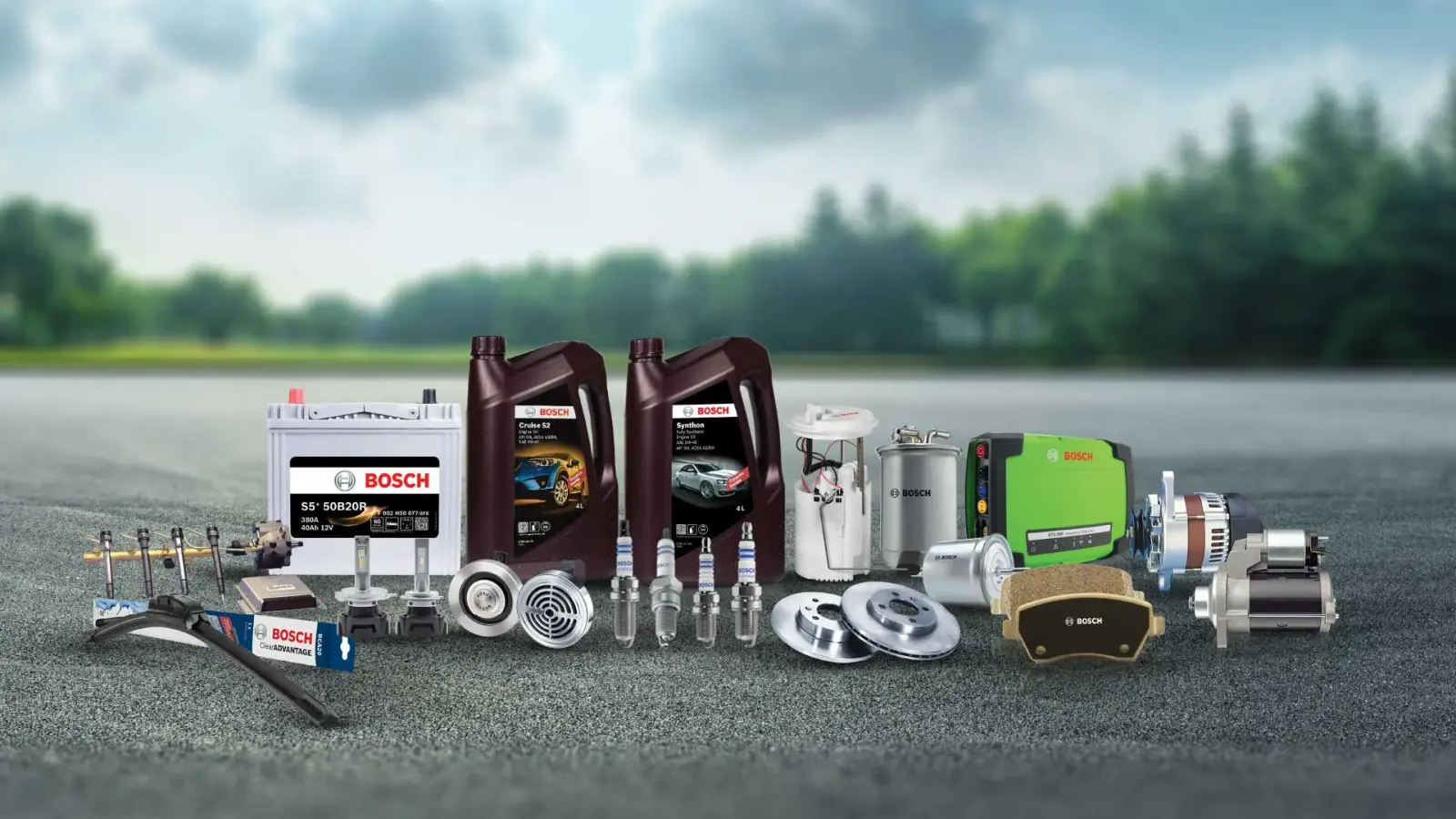 Bosch is an integral part of every vehicle. World over, vehicle drivers, professional workshops, trade partners, and manufacturers rely on us to fulfill their needs. And, we ensure that it stays that way – with superior quality products and services for every requirement.
In India, Bosch Automotive Aftermarket Division is responsible for the supply, sales and distribution of automotive parts for vehicle servicing; diagnostics equipment for workshops, technical information, training and consulting; and technical after-sales service for Bosch automotive products and systems. The product range of the Automotive Aftermarket division in India, is the largest under one brand, which finds extensive applications in 2 & 3 wheelers, Cars, MUVs, LCVs, HCVs, buses, tractors, railways, off-road applications, and stationary engines.
Product range of Bosch Automotive Aftermarket includes Automotive Batteries, Auto Electricals (alternators & starters), Battery chargers, Braking parts, Diesel Parts and Components, Filtration, Gasoline parts and components, Horns, Lighting, Engine Oils and Lubricants, Sensors, Spark Plugs and Wiper Blades.
Bosch Wiper blades - designed for quick and easy installation, excellent wiping, and long service life.
* Links in this page may take you out of Bosch ecosystem and to a third party website. Third Party website terms and conditions may apply.
Contact Us
Bosch Limited
Automotive Aftermarket
P. B. No: 3000, Hosur Road, Adugodi
Bengaluru - 560 030
Telephone